Fall is one of the best times to visit our Nation's Capital. As the weather cools down, now's the time to get outdoors and explore all DC has to offer before the winter chill. There are so many things to do, from Oktoberfest celebrations to bike routes and farmers markets.
When you stay at Kimpton George Hotel, you're just steps from everything the capital city has to offer. Exclusive packages, programming and off-the-beaten path sights will make this fall trip one to remember. And with our complimentary PUBLIC bikes, you're just a quick pedal away from some of our favorite spots.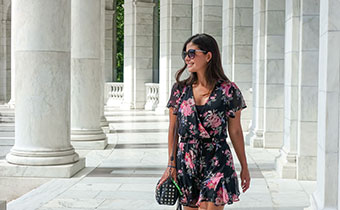 Historic America Walking Tours
Historic America is dedicated to connecting guests with each other and with the rich history of the United States through dynamic, multi-sensory storytelling. Did we mention that our tours are also a ton of fun? Guides approach each tour with joy, passion, and an eagerness to engage. Whether you're a history aficionado, or a first time history fan, we take great pride in our personal connection to each individual tour group.
Use the discount code "George" to receive 10% off.
Learn More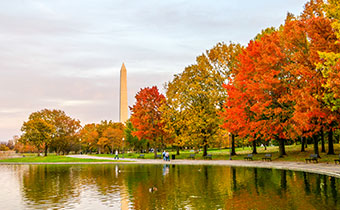 Fall Biking in DC
Take in the fall foliage and grab a complimentary bike from the hotel lobby. Bike maps are available from the front desk. See the beauty of the color change in DC!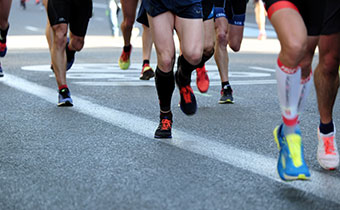 Marine Corps Marathon
October 29, 2023
Stay with us for the race weekend and hotel will provide ice packs, protein bars and sports drinks complimentary for anyone participating in the Marathon.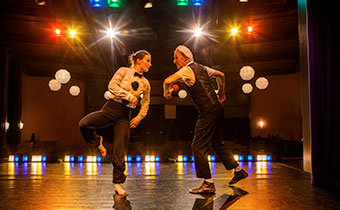 Theatre Week
Citywide
Sept. 21 – Oct. 28
Theatre Week kicks off the launch of the theater season in the Washington, DC region.  With dozens of participating theaters and productions, the celebration provides an opportunity to sample diverse and vibrant work on a variety of stages across the region, with a low price point of $20, $40, or $60.
Learn More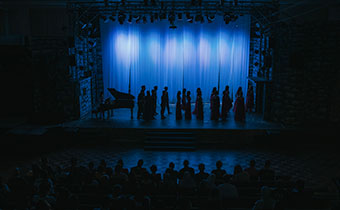 Library of Congress Fall 2023 Concert Series
Library of Congress
Oct. 13 – Dec. 18
The series presents a diverse lineup of chamber music and jazz concerts in the Library's Coolidge Auditorium, along with conversations with musicians and composers, educational projects and curated displays showcasing collections from the Library's Music Division. Events are free and open to the public.
Learn More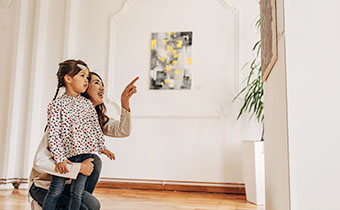 The National Museum of Women in the Arts reopens
Penn Quarter
Oct. 21
The world's first major museum solely dedicated to championing women artists reopens its renovated building on Oct. 21, 2023, featuring new exhibition spaces, re-envisioned public programming areas, improved amenities and increased accessibility for visitors at its historic home at 1250 New York Avenue, NW. NMWA will also present an inaugural exhibition, The Sky's the Limit, featuring powerful monumental sculpture and immersive installations by a dozen contemporary women artists, in an innovative presentation not possible prior to the renovation.
Learn More