Behind the scenes: Meet the chef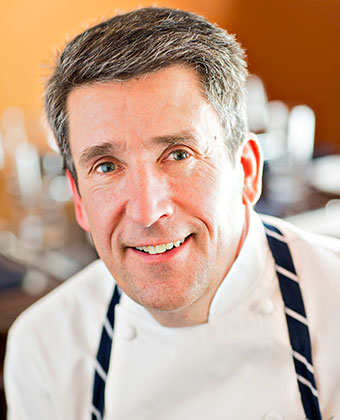 James Beard Award-winning Chef Jeffrey Buben owns three popular D.C. restaurants - Bistro Bis (opened in 1998), Vidalia, and Woodward Table/Woodward Takeout Food. A 1978 graduate of The Culinary Institute of America, Buben worked as a young chef in such notable restaurants as The Sign of the Dove, Le Cygne, and Le Chantilly in New York, as well as at several distinguished hotels including The Four Seasons, The Mayflower, and The Hotel Pierre.
All of Buben's restaurants on Capitol Hill have earned accolades throughout his career, and his current vision and expertise bring consistently raved-about French fare to Bistro Bis - a famed Capitol Hill dining destination. An active member in many local charities, he and his wife partner in their restaurants. A true mentor, he also enjoys teaching his profession to budding cooks just getting started.