Relish event spaces that dazzle Washington DC
In Washington DC, jazzy cocktail receptions and grand galas are a dime a dozen. So how to stand out in a town where power players are plentiful and impressive event spaces abound? We're confident that our stylish boutique hotel offers unique draws, starting with the boutique personality that defines Kimpton George Hotel, and ending with Kimpton's brand of class-meets-sass. Our property features more than 2,000 square feet of dedicated event space, with four polished meeting and banquet rooms as well as perfectly appointed guest rooms that provide a luxurious spot to retire post-event. Highlights of one of the most alluring party venues in DC range from an upscale, Founding Fathers-inspired décor to a prime location (right by Union Station and monumental attractions) and fine French bistro fare by an award-winning chef.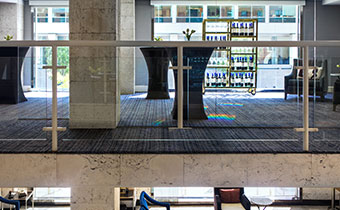 Expansive Event Spaces
In the District, we know when it's time to network and take care of business - but also when it's time to party. Our venue features 2,000-plus square feet of dedicated event space, with four stylish meeting and banquet rooms.
Food + Drink
Our guests come to savor and be seen — think innovative interpretations of classic French bistro cuisine by a James Beard Award-wining chef. La vie est belle, non?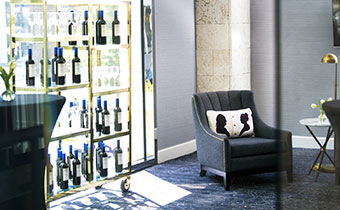 Promotions
As if you didn't already have enough incentive to host meetings and events in our upscale yet unpretentious Capitol Hill spaces, we've thrown in a bounty of promos and perks. Book away!